Competencies
01 Jul 2023

1 Minute to read
Competencies
Updated on 01 Jul 2023

1 Minute to read
---
Share feedback
Thanks for sharing your feedback!
Each competency group contains a set of competencies.
Follow these steps to create competencies within groups:
Go to Settings > Settings and Configuration > Performance.
Click Competencies in the left panel and click Edit next to the Competencies setting name on the Basic tab.
The Competencies list will open in spreadsheet view where you can directly edit the information you need.
Select the name of the competency group the competency belongs to from the drop-down list in the Competency Group column.
Enter the competency name into the Competency Name column.
Enter the competency description into the Competency Description column.
Enter the competency elements, i.e. the specific points that describe how an employee should act or what he/she should do as part of this competency, into the Competence Elements column.
If you have any specific questions that can be asked during an interview to determine whether a candidate possesses this competency, enter them into the Interview Questions column.
Select whether a competency is currently inactive from the drop-down list in the Inactive column.
If the Weighted Groups check box is selected under Settings and Configuration > Performance > Competencies > Advanced, the Competency Group: Weight field will display the current group weight, but won't be editable.
When you open a group in the competency framework, you'll see a list of all the group competencies. Click on the competency name to see its description and other details.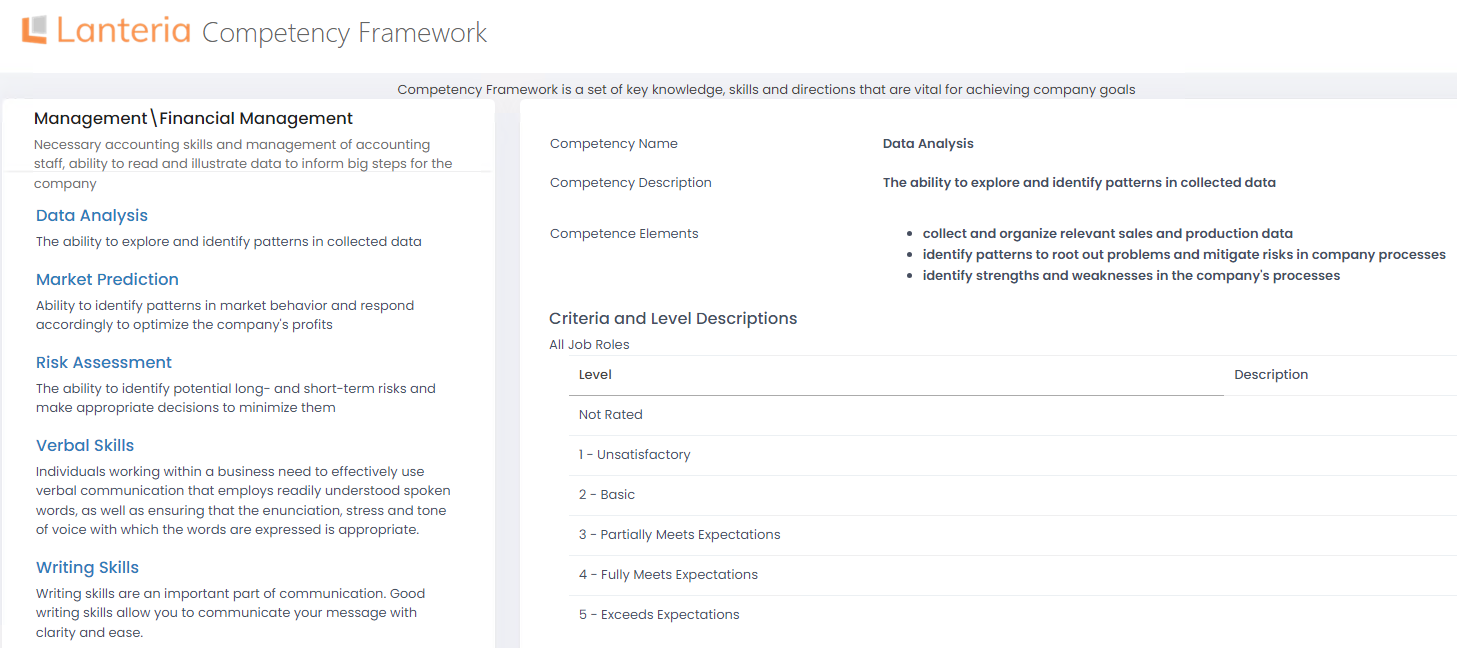 ---
Was this article helpful?
---
What's Next