Monitor Sign Status
08 May 2023

1 Minute to read
Monitor Sign Status
Updated on 08 May 2023

1 Minute to read
---
Share feedback
Thanks for sharing your feedback!
The process of the document signing can be monitored from Lanteria HR or your Adobe Acrobat Sign account.
Monitor from Lanteria HR
The status of the candidate document sent to Adobe Acrobat for signing can be checked in Candidate Documents (Recruiting > Candidates, find your candidate and click Actions > View Documents).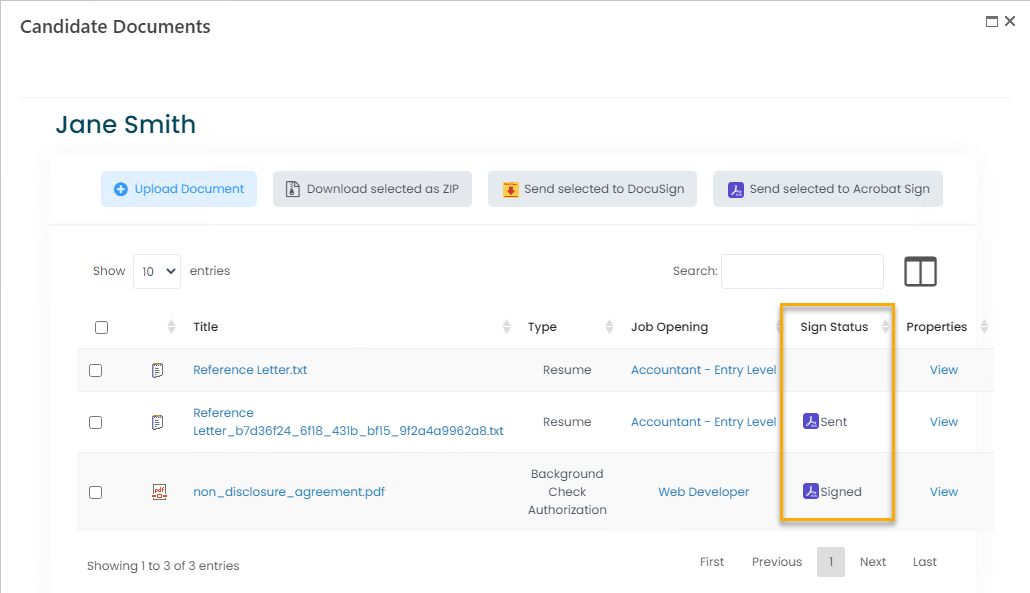 The Sign Status field can display the following statuses:
Sent - the document was sent to Adobe Acrobat Sign and is now awaiting processing by candidate
Signed - the document was signed by the candidate
Declined - the document was rejected by the candidate.

Note

The candidate's comment with the rejection reason is available from your Adobe Acrobat Sign account.
Click the document title to view the document.
Note
The document statuses are synchronized from Adobe Acrobat Sign to Lanteria HR by the LHR - Adobe Acrobat Sign Synchronization system job that is typically run overnight.
Monitor from Adobe Acrobat Sign Account
By default, the Adobe Acrobat Sign account owner receives e-mail on any actions related to the document (the term "agreement" is used in Adobe Sign) signing - a document is sent for signing, document signed, declined or delegated. You can personalize notifications under Account > Personal Preferences > My Notifications.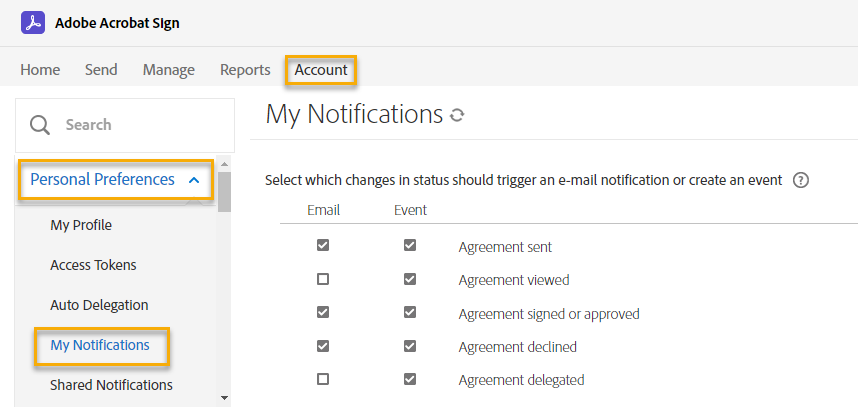 On the Manage tab, check the documents in different statuses (In progress, Waiting for you, Completed, Cancelled, Expired, Draft).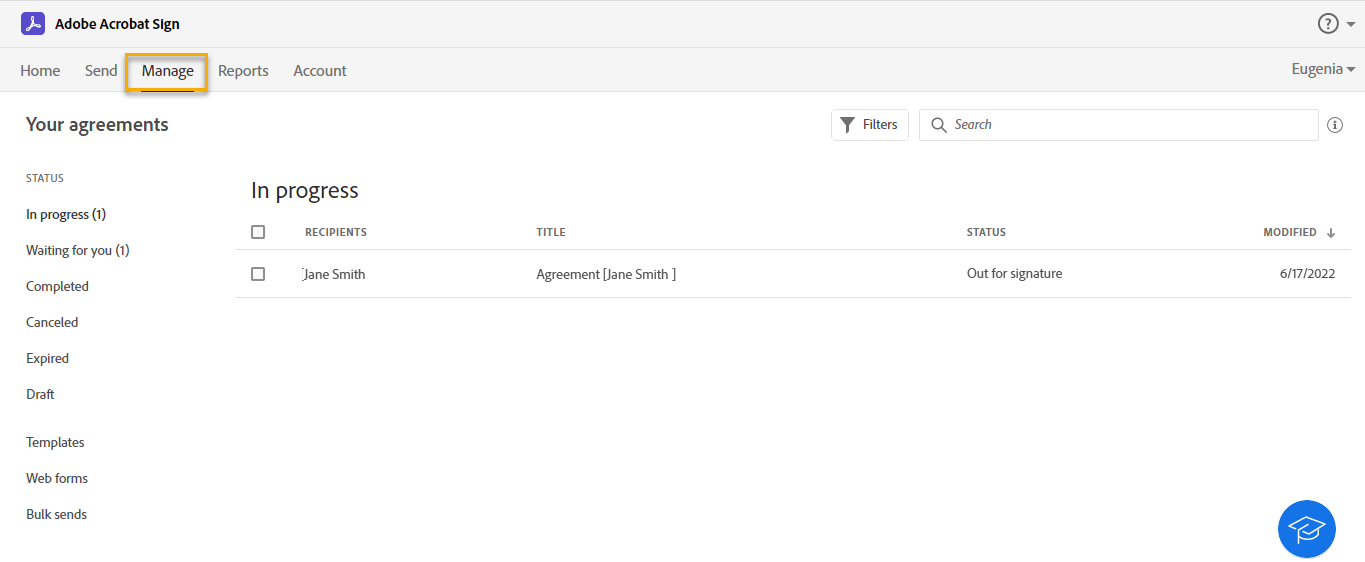 To start working on a document, click the check box next to it and available actions will display. You can open a document, set up reminder for it, add note, cancel and so on.

---
Was this article helpful?
---
What's Next