Salary Budget Analysis in the Local HR Role
17 Jul 2023

1 Minute to read
Salary Budget Analysis in the Local HR Role
Updated on 17 Jul 2023

1 Minute to read
---
Share feedback
Thanks for sharing your feedback!
Local HRs can analyze the salary budget of the organizational units they are responsible for, which is defined by Local HR settings.
Use the Salary Budget Analysis to compare the budgeted total annual fixed cash amount to annual total fixed cash amount in your organizational units.
To run the budget analysis in the Local HR role, go to LHR Compensation > Salary Sheet > Salary Sheet, select Salary Budget Analysis, set filters (limited by your access settings), and then select View.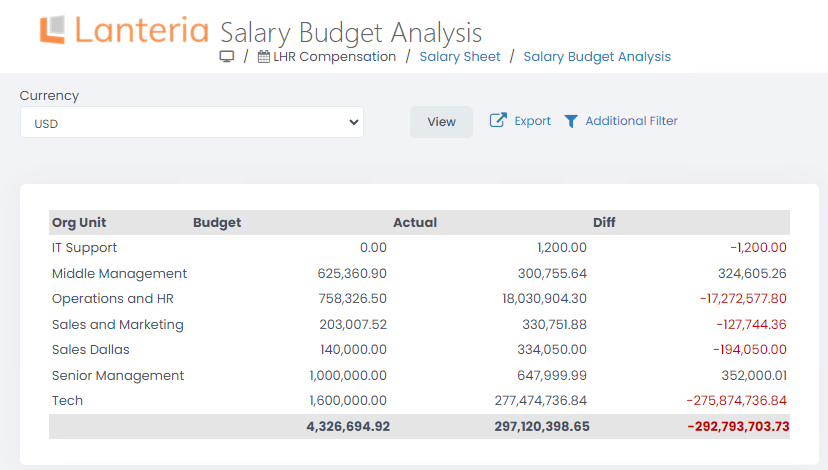 The Budget column shows the Budgeted Total Annual Fixed Cash amount from the salary plan and the Actual column - Annual Total Fixed Cash amount from the salary sheet.
In the Diff column, you can see the difference between the two amounts. The negative difference will be marked in red.
---
Was this article helpful?
---
What's Next