Register Sick Leave
08 Aug 2023

2 Minutes to read
Register Sick Leave
Updated on 08 Aug 2023

2 Minutes to read
---
Share feedback
Thanks for sharing your feedback!
The sick leaves are registered and managed by the HR person or employees depending on the system configuration.
Follow these steps to register a sick leave as HR:
Go to Time & Attendance > Absence Lists > Sick Leave and click the new item button
or use the Register Sick Leave quick action in the Time and Attendance menu.
The following form will appear:
Select the employee the sick leave is being recorded for in the Employee field.
Select the sick leave subtype from the drop-down list in the Sickness Type field, if relevant.
Enter the date when the employee has left the office due to this sickness into the Start Date. Use the Start Time field to specify whether the employee left in the first part of the day or in the second.
Enter the return to work date and time into the End Date and End Time fields accordingly.
Select the approval status for this sick leave record from the drop-down list in the Approval Status field.
The number of days and hours will be calculated automatically based on the start and end date and time. However, you can override these values by entering them into the Number of Days and Number of Hours fields accordingly.
Enter any additional notes into the Notes field.
Select the Employee Has Returned check box if the employee has already returned from the sickness leave.
Select the RTWI Conducted check box if the return meeting was conducted upon the employee's return. A meeting like this can be a part of the procedure for a long sickness leave, for example.
Select the Medical Note Received check box if the medical note on the sickness has been provided.
Enter the name of the document or medical note that has been received into the Confirmation Document field.
Set the date for sending a reminder about this sick leave in the Reminder Date field, if necessary.
Select the Was your absence due to a work-related accident? check box, if applicable.
Select the Self-Certification Submitted check box if the employee has submitted a self-certification document.
Select the person to perform the absentee's duties for the duration of the sick leave from the drop-down list in the Acting Person field, if necessary.
Select the people responsible for approving this absence in the Current Approvers field.
Select the Is Not Paid check box if this sickness leave is not paid.
Click Save.
For the employee, the sick leaves are available from the Employee menu under My Time and attendance > My Absences. Select Sick Leave in the Type field and click View.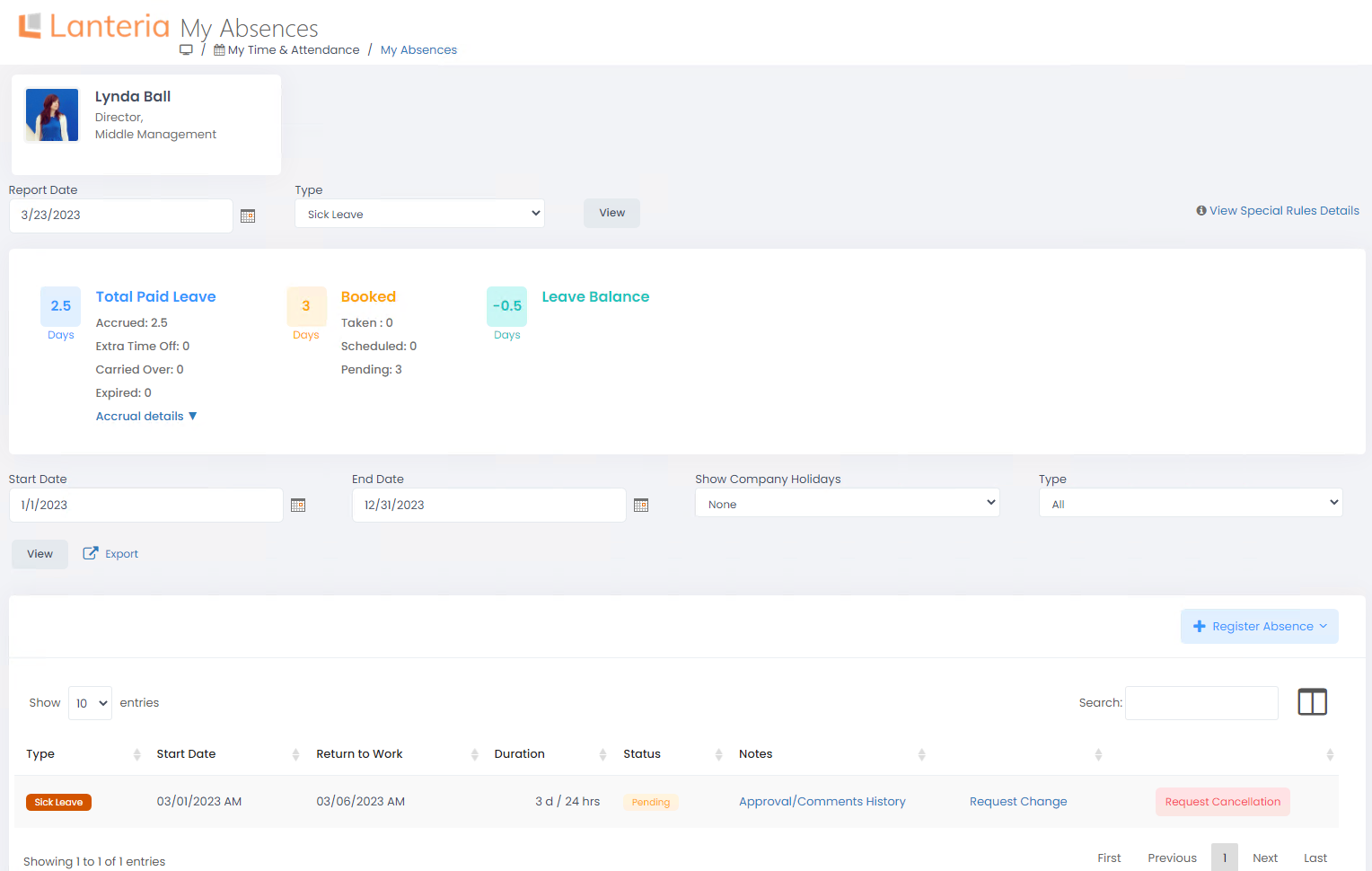 The manager can see his or her team pending absence requests by clicking My Team > My Team Attendance > Absences.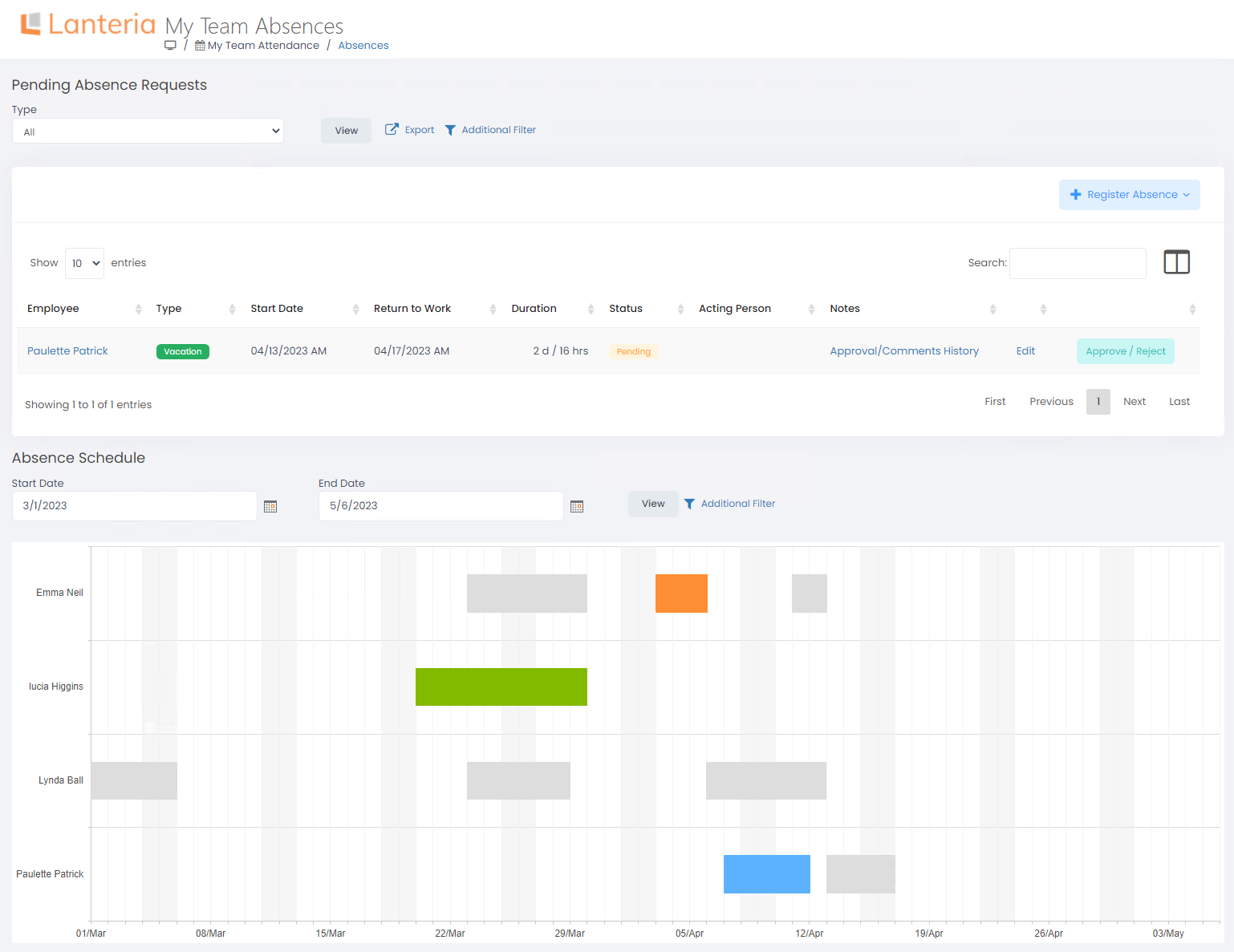 ---
Was this article helpful?
---
What's Next