View and Add My Competencies
21 Feb 2023

1 Minute to read
View and Add My Competencies
Updated on 21 Feb 2023

1 Minute to read
---
Share feedback
Thanks for sharing your feedback!
The Employee Competency Assessment page shows the competencies that are required for the employee job role. To open the page in the Employee role, go to My Performance > My Competences or go to My Details > My Details > Performance tab > Competences.
You can include additional competencies into your profile by clicking the Add competency for assessment button. The competency will be added as optional, without a required level.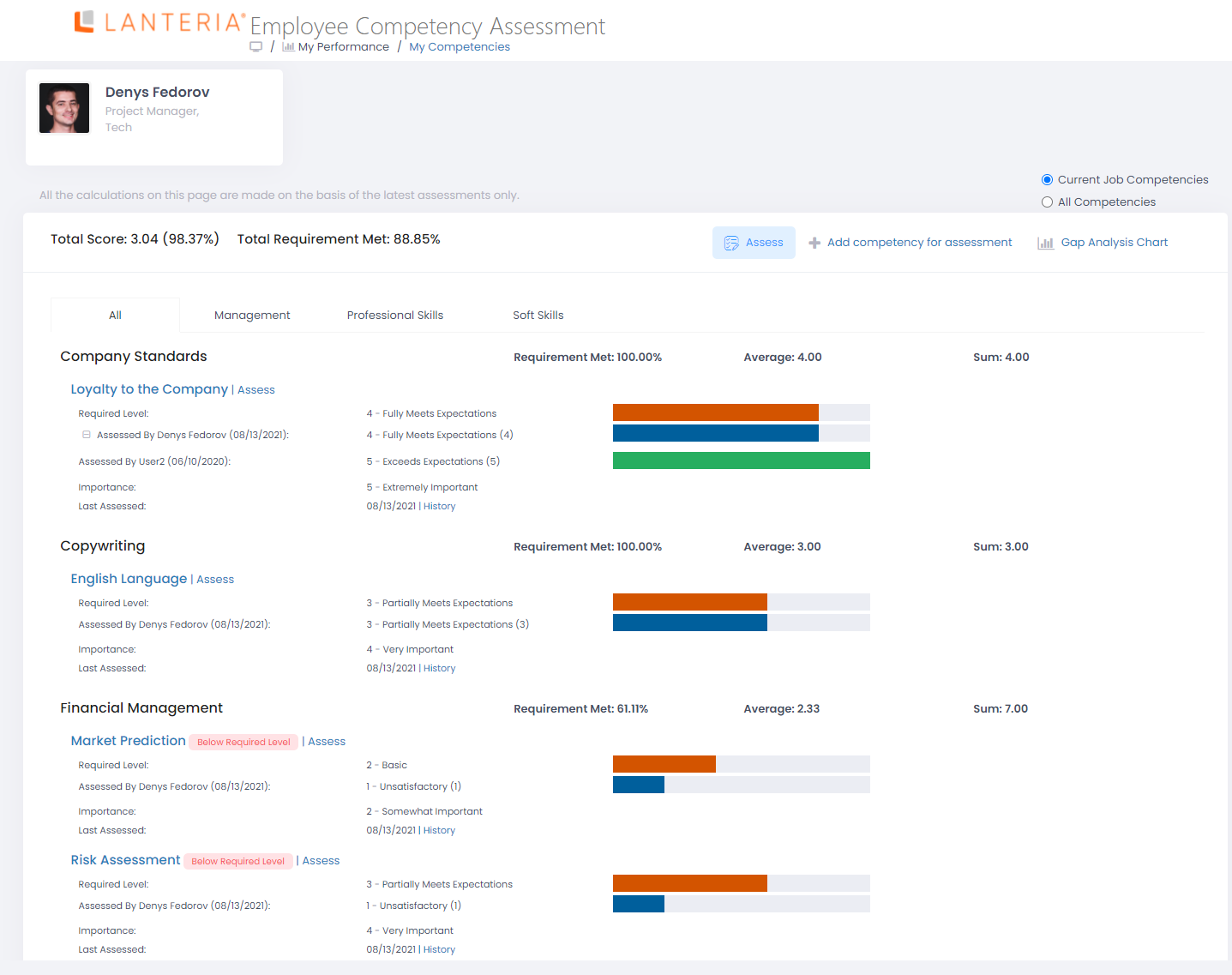 To view optional competences, in addition to required ones for your current job, select All Competences in the top right corner.
You can only assess competencies, if there are no open performance reviews for the employee. To assess all the competencies, click Assess above all the competencies. To assess an individual competency, click Assess next to this competency name. To view the history of the competency development (assessment), click History next to the competency name. If there are more than two assessments for a competency, you can click the
icon to expand the assessment history and see other assessments. After assessing the competencies, you can compare the required level to the assessed employee level. The competencies that are below limit will be labeled in red.
Click Gap Analysis Chart to view the chart showing the difference between the required and actual employee level. This chart displays only required competencies. Click the icon to enable or the icon to disable the high contrast mode, which may be helpful for people with disabilities.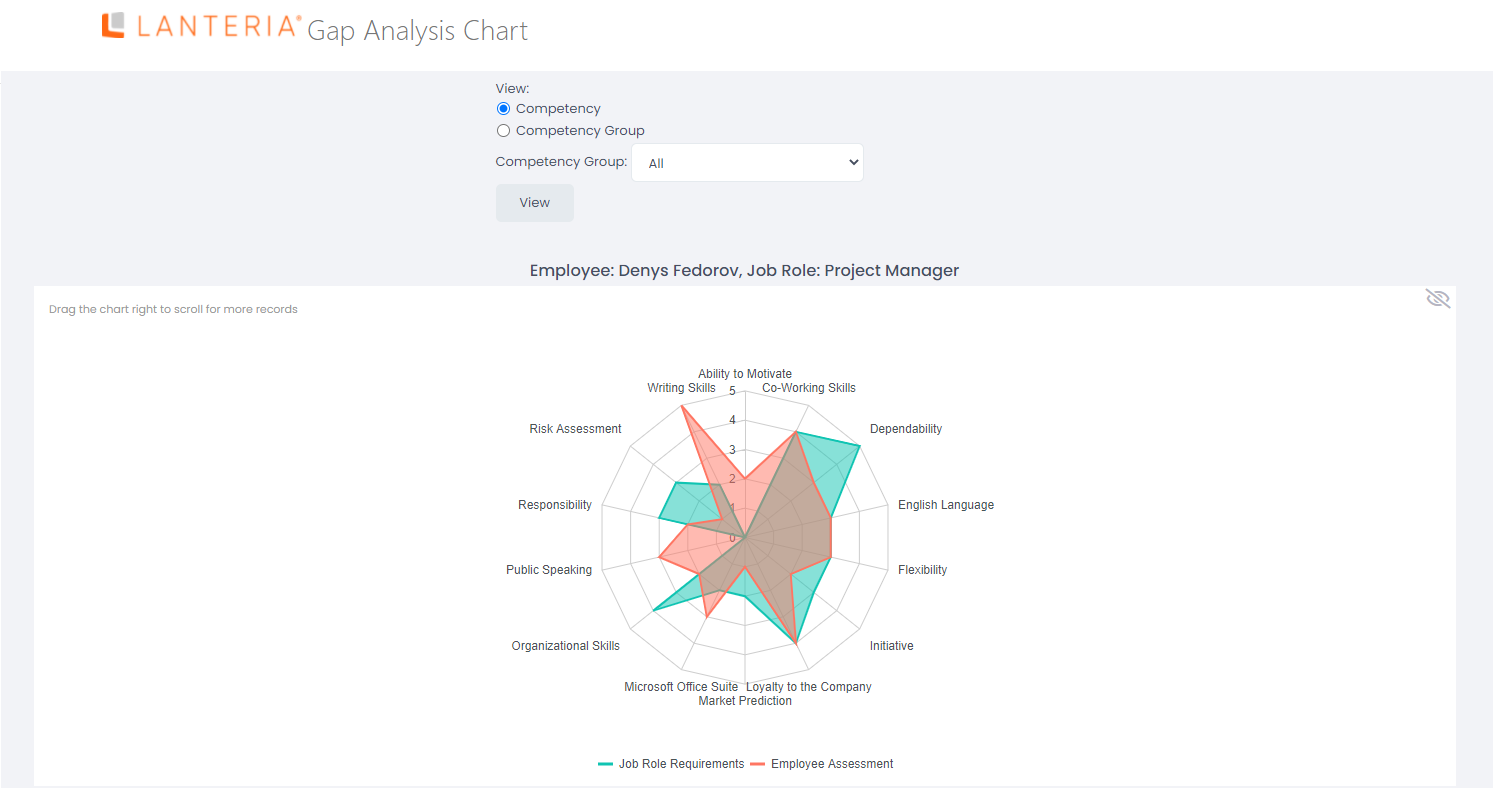 ---
Was this article helpful?
---
What's Next