360 Feedback Reviews
07 Mar 2023

1 Minute to read
360 Feedback Reviews
Updated on 07 Mar 2023

1 Minute to read
---
Share feedback
Thanks for sharing your feedback!
A 360 Feedback is employee evaluation done by different groups of his or her colleagues, normally including managers, peers and subordinates. However, in addition to the predefined reviewer groups (managers, peers, and subordinates), custom 360 Feedback reviewer groups can be created to assess employees in a 360 Feedback review. Custom reviewer groups can be of two types:
Internal

– These custom reviewer groups may include employees that are Lanteria HR users.

External

– These custom reviewer groups may include reviewers that are not Lanteria HR users. For example, you may want to have your customers review your support team employees, who often communicate and interact with them. In case external reviewers are used during a 360 Feedback review round, they assess the employee in an external 360 Feedback review form, which can be deployed on a Self-Service site outside Lanteria HR. External reviewers receive an invitation to assess an employee with a link to the external 360 Feedback review form.
Reviewers' evaluation is compared to the employee's self-assessment and gives a good idea of the gaps in his or her competencies.
The predefined 360 Feedback review form template is a part of the system's initial setup. It consists of the Introduction, a section with general description of the review process, and Competency Assessment, a section where the assessors can provide feedback on the employee's competencies. The review form can be modified, but there are only two section types available, Competencies and Review Data.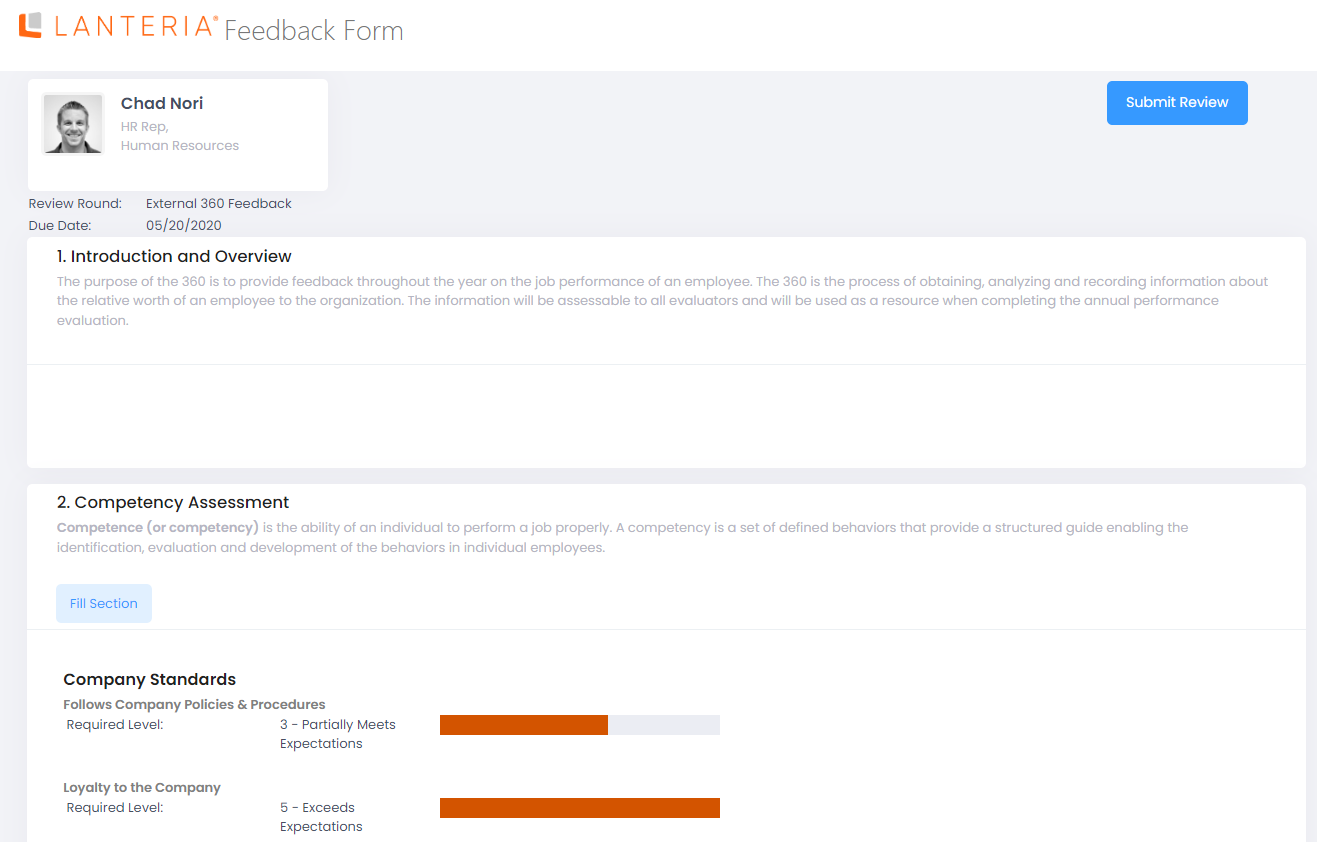 For external reviewers, a different 360 Feedback review form is used, which should be deployed on a Self-Service site.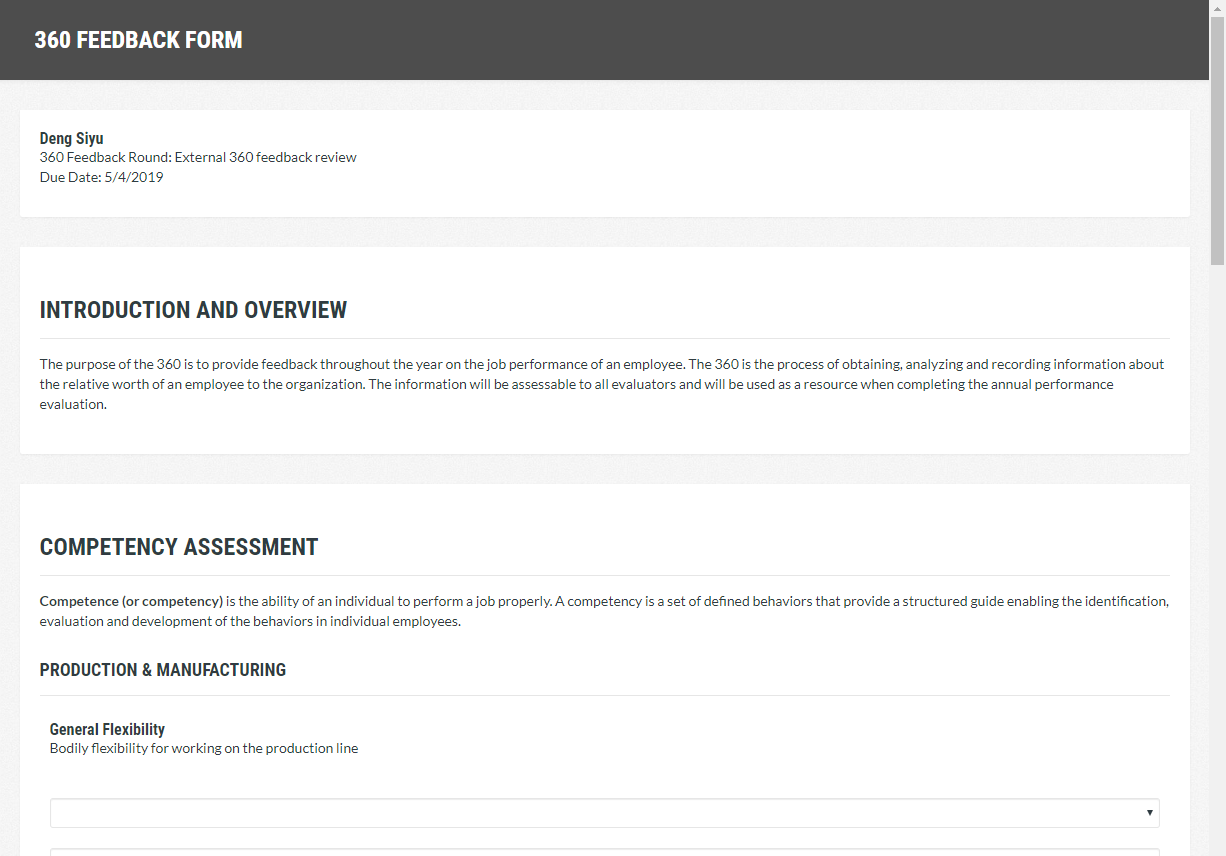 The 360 review workflow is also predefined. It sends the review forms to the approved managers, subordinates and peers and as soon as the feedback is provided, includes it into the general report. The 360 review workflow is not accessible from the interface and cannot be modified by the users.
---
Was this article helpful?
---
What's Next