Job Offer Templates
01 Mar 2023

2 Minutes to read
Job Offer Templates
Updated on 01 Mar 2023

2 Minutes to read
---
Share feedback
Thanks for sharing your feedback!
The system allows setting up multiple job offer templates to generate customized job offers for successful candidates from different countries, for example.
Follow these steps to get access to and work with job offer templates:
Go to Settings > Settings and Configuration > Recruiting.
Click Interviews in the left panel and click Edit next to the Job Offer Templates setting name on the Advanced tab.

The job offer content types manager form will open where you can work with existing templates and create your own.

Click the Create new site content type button to create a new content type. You can then add it to the list of content types for generating job offers using the Add from existing site content types button.
Use the Create Column button to add a column to the Job Offers document library which can then be used in the content types. You can click on a column name displayed as a link to edit this column.
For each content type, create a Word template based on which the job offer will be generated. You can do this clicking a content type under Recruiting > Candidates > Job Offers > Library tab > Library Settings), clicking Advanced settings, and then uploading a new document template or editing the existing one.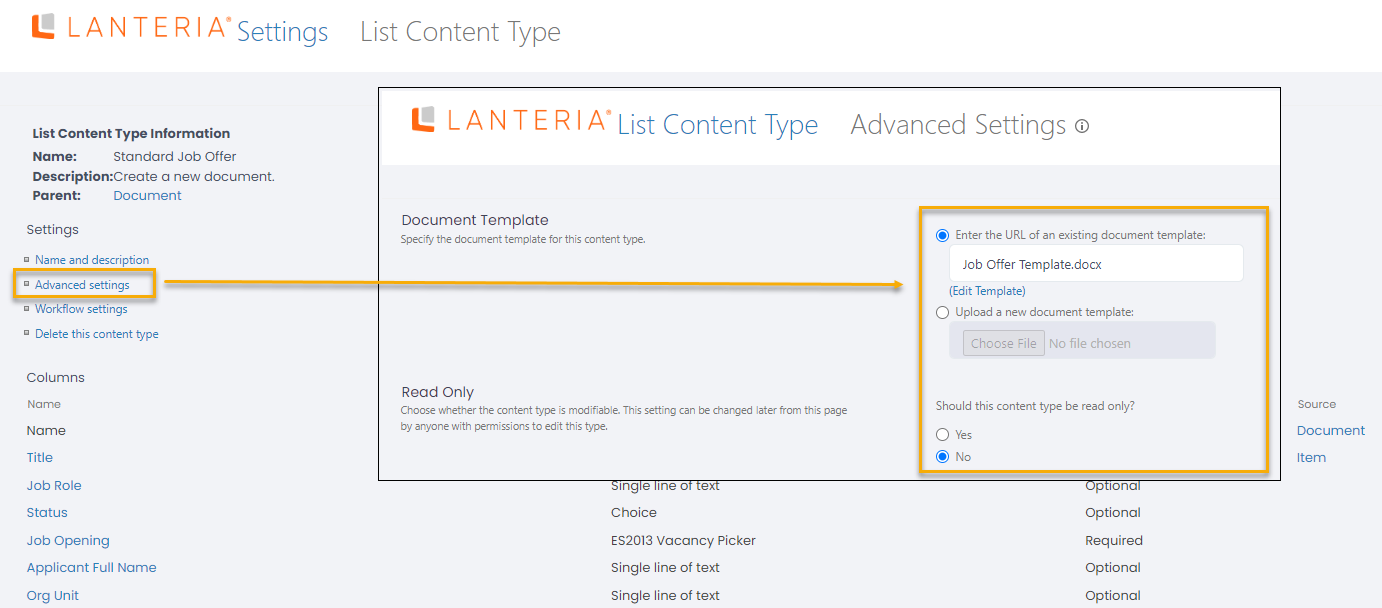 When creating a template in MS Word, you can insert the content type columns as automatic fields (on the Insert tab, select Quick Parts > Document Properties). Such fields will be automatically filled in with values in the generated offer. Availability of properties depends on the columns added to the content type on the basis of which you are creating the Word template.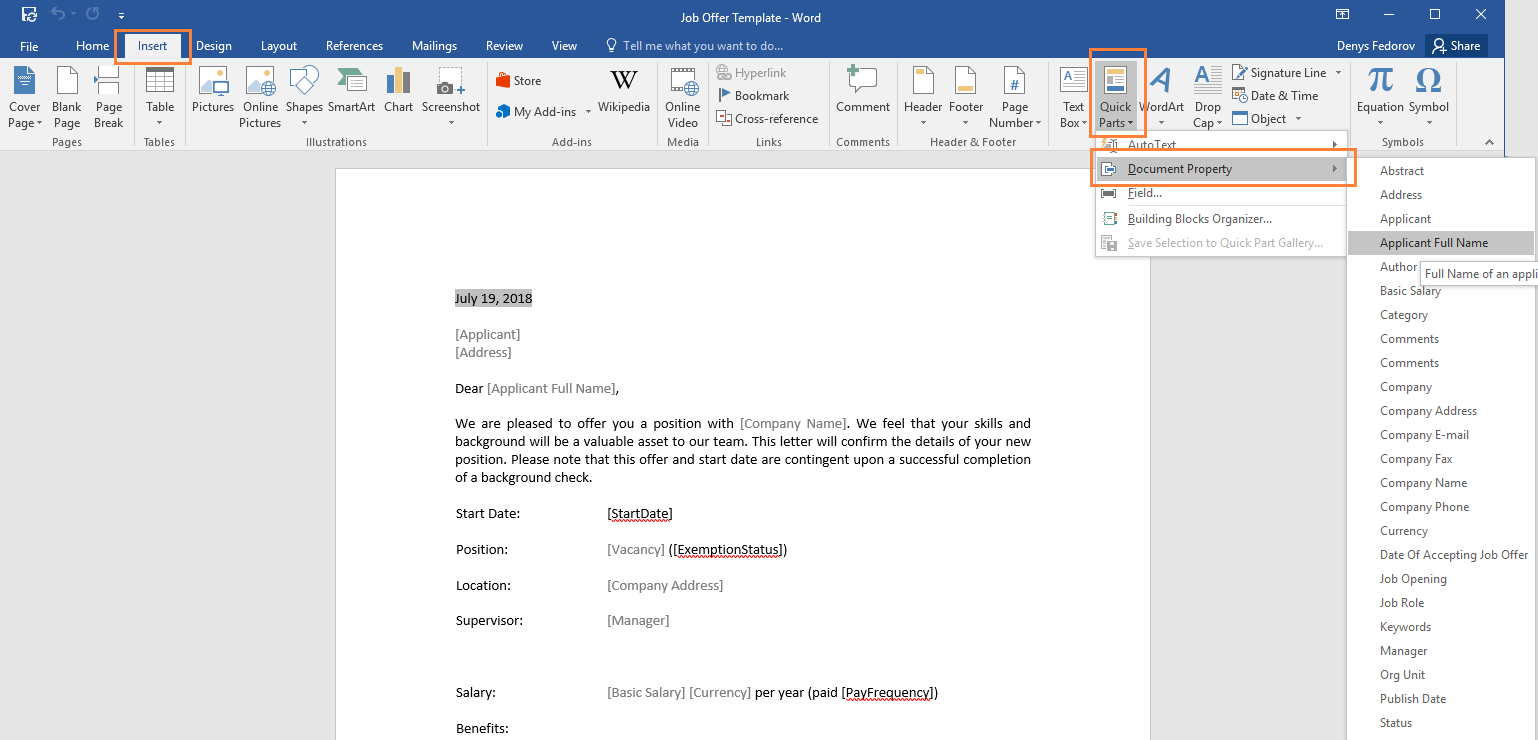 Please note that only document properties based on the following fields will be filled in automatically upon generating the job offer:
Applicant Full Name

- will be taken from the candidate card

Applicant

- will be taken from job opening

Job Opening

- will be taken from job opening

Vacancy_title

- will be taken from job opening

Company Name

- will be taken from General Settings - Company Name

Org Unit

- will be taken from job opening

Job Role

- will be taken from job opening

Status

- will be taken from job opening
Fields from the content type that have the same internal name as the fields on the candidate card.
For these filled to be filled in automatically, they must be added to the list of columns of the content type the job offer template is based on.
You will be able review and correct the job offer as well as fill in other fields manually if necessary after it has been generated prior to sending it to the candidate.
---
Was this article helpful?
---
What's Next